Two:
Sharing Italy's biker's passion for riding and weaving through traffic in Rome and other Italian cities is a selcouth experience for people who normally avoid traffic and cities. The bike crazy Italians make space for motorcycles and allow scooters and bikers to freely flow through the congested streets. Being on a motorcycle makes sightseeing so much easier and parking is for free! Unlike the scary myths, riding in Rome is actually safer and easier than fighting Cairo or Nairobi traffic.
Having the motorcycles as transport is the absolute best way exploring cities. Easy to get around and never having to spend hours in a car or bus trying to fight traffic. We lock the helmets on the bike and only use a small backpack to carry the camera and a bottle of water.
The short rules for Italy….
If there's bread on the table do not eat it or you will pay a small amount of gold in ransom. Entrees and bottles of water is normally expensive and not freebies. Many restaurants out of the tourist area serve a set menu (menu fisso) and do not have choices of single serving dishes. It's really big meals and the need to sleep afterwards overwhelming. Outside seating at restaurants are normally charged at a small fee. Out of season most times they will not charge the fee.  Out of tourist areas it's not an issue at all.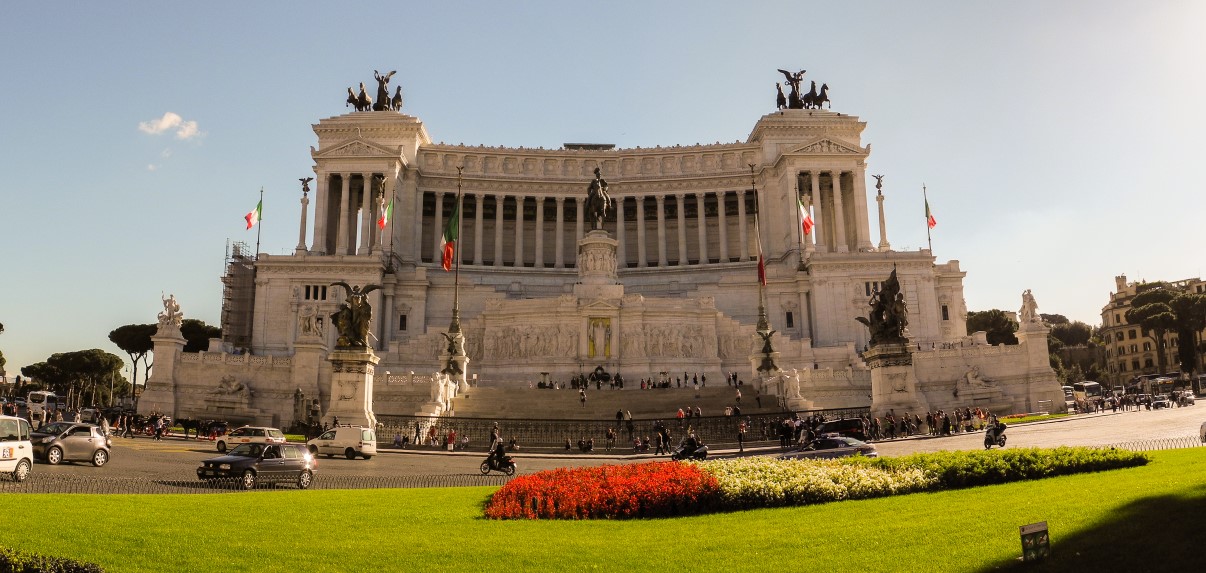 Stitched 8 photos to make this panorama. Click to open. Built more than 1800 years ago, the magnificent Pantheon still stands as a reminder of the great Roman Empire. The name Pantheon refers to the building's original function as a temple for all the gods.
Three………