I know it has been a long time since our last update, but here goes.
There's probably an endless list of reasons why travelling Italy by motorcycle should be on any persons bucket list. For good measure I will list just five reasons.
We could not in our wildest dreams imagine the variety, cultural diversity and beauty of Italy. One great experience seduces you into the next with a bit of a feeling that resembles Alexithymia.
One:
Nothing much beats roadside lunches and wild camping where possible, with a bottle or two of Italy's finest 2 Euro wines bought from local shops. There are obviously much better quality wines that does not cost an arm and a leg. We found the cheapies very pleasant with a fruity bouquet and easy on the pallet.  I am just talking rubbish, I know bugger all about wine tasting! It's good wine and will get you drunk quite quick. Add some cheese, fresh bread with olive oil and all is well in the world.
Enjoying views and the breathtaking sunsets over Tuscany while sitting outside a tent is the only way – not from inside a stuffy hotel room.
Coming from Napoli into Rome we stayed with Andrea and his son Massimo in their cool apartment close to the centre of town. Andreas went to great lengths updating us on the places to see, routes to take and places to avoid. The evenings spent with him and his son were great fun.
When visiting Rome it is better to stay on the outskirts where locals reside and visit their hang-out places in the evening. Rome itself is crazy busy with tourists right through the year.
With a vigorous and brisk walking pace the most popular part of Rome can be seen in 3 to 4 days.  For somebody loving old churches and buildings,  months would be needed to really take in the beauty of Rome.
On this day the Pope gave a speech and told everybody to be good people and pay their tithe to the church. Click to open.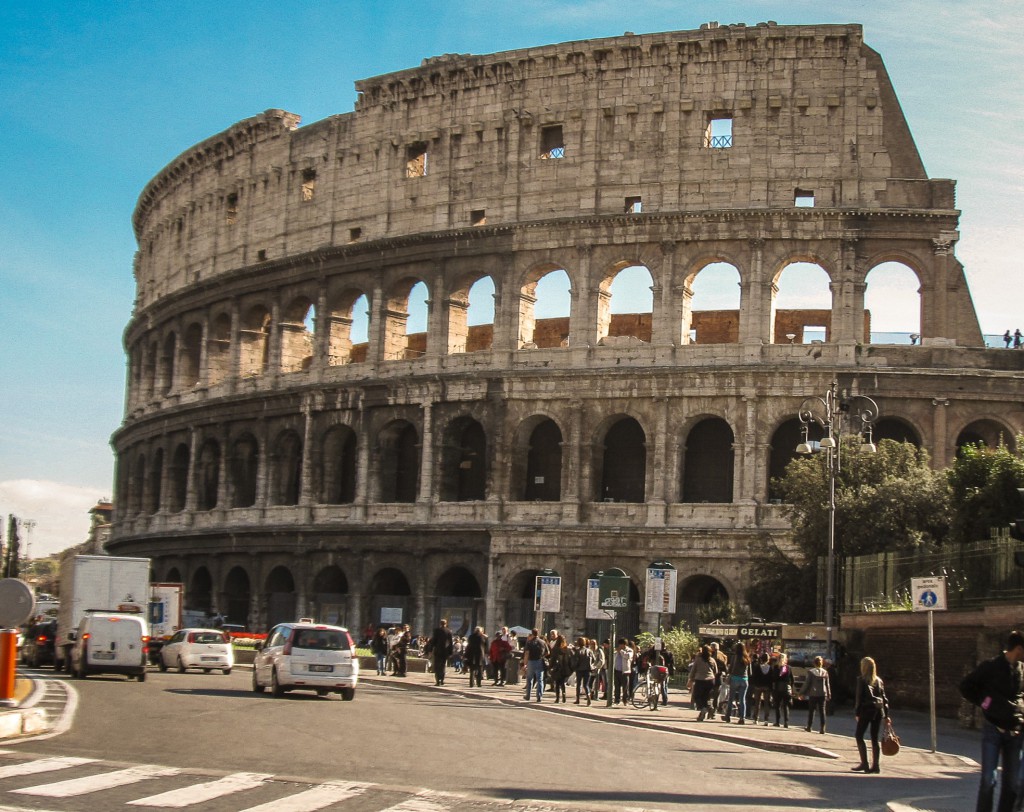 Two….