How do you decide which tent will be best for your trip?
Choosing the right motorcycle travel tent is a complex decision that's influenced by where and when you camp, how many people, and also how you camp and how long. It does not matter whether most people spend less than two weeks per year camping or make it their home for months on end, it is worthwhile doing proper research when buying a tent that will be home on those epic expeditions.
The Basics:
Intended use:

 Where and in what season?

Structure/features

: Freestanding versus stakes, vestibule, double or single-wall construction

Capacity:

 How many people and how much gear do you need to fit inside?

Weight / Packaging size:

Your tent should be as light as possible while still meeting your purpose, capacity, structure, and cost requirements. Compact packing size of tent to get into a pannier or duffel bag on the back of a motorcycle.  Check that tent will fit inside panniers or a duffel bag. 

Time travelling

, how many times pitching and packing on the trip.

Price.
Our current tent has now been used for a total time of more than 340 days pitching and packing it nearly every day. With time we realised what type of tent would be best for long-term motorcycle travel and the best features it would need. Motorcycle travel has its own unique challenges compared to other sports or adventures when it comes to shelters:

Pitch and pack tents nearly every day for weeks or months on end. They need to be hard-wearing and be able to handle being pitched and packed more often.

Fewer parts, and less to get lost.

Poles must be able to take the stress of being pitched continuously.

Be freestanding and be able to pitch quickly.

High roof as we spend more time over the period inside the tent and need the headroom.

Livability – Must have more space and overhang vestibule.
The most suited tents for motorcycle use would be either a one-man tent or a Bivy for a short trip or a one-man double-wall tent for long trips or the two/three-man double-wall tents. Most weigh less than 2-3kg and pack really compact.
Understanding tent jargon
 Types of tents:
Bivy's & tarps: A bivouac sack (also known as a bivy, bivvy, or bivi) is an extremely small, lightweight, waterproof
shelter, and an alternative to traditional tent systems. It is used by climbers, mountaineers, hikers, ultralight backpackers, soldiers, and minimalist campers. (wiki)
Double-wall tents have three parts: (1) an inner tent with a waterproof floor and a non-waterproof roof, (2) a waterproof outer tent rainfly, and (3) poles. Double-wall tents come in three varieties, Self-supporting or Freestanding or Tunnel tents. This combination works very well. This is in our opinion the most suited for motorcycle use.  With waterproof-breathable fabrics like Gore-Tex, single-wall tents came into being. These are even more lightweight and also more expensive. If not designed properly, single-wall backpacking tents can have more condensation problems.
These tents also come in: Front entrance, side entrance, and both side entrances.
* 4-season: all-weather backpacking tents for the heaviest snow and rain, the fiercest winds, winter backpacking, or mountaineering.
* 3-season: suitable for the worst weather of spring, summer, and fall
* Convertibles: designed so you can leave out a pole or zip out a section or panel, converting four-season into three-season
* 2-season: generally best for mild weather conditions; "ultralight" backpacking tents often fall into this category
* Minimalist shelters: may or may not be considered a "tent", tarps, etc.
* Vestibules: A vestibule is an extension of the rain fly that goes out beyond the doorway and down to ground level.  They're extremely handy and it allows you to store your pack and gear out of the rain, without taking up room in the tent. In really bad weather, you can cook on your stove in the vestibule. That way you don't have to worry about carbon-monoxide fumes in an enclosed tent. You can often get by with less internal floor space if you have a good-sized vestibule.
* Hydrostatic head: For any fabric to be considered fully waterproof it must be able to withstand the pressure of a column of water 1000mm high without leaking. This is classed as a hydrostatic head rating of 1000. These ratings are used to describe a tent floor's waterproofness.
* Doors: Very lightweight tents often only has a single door. That's fine, but 2-person tents with 2 doors give each sleeper a separate entry and exit point so you can come and go as you, please. This is nice, such as if your companion wants to turn in early while you stay up to do some stargazing or just drink more beer. Also more user-friendly than crawling into a tent-like mole.
* Poles: Virtually all backpacking tent poles are made of aluminium 7001-grade Alu and shock-corded together. Older or cheaply made tents use fibreglass poles, which is best to try to avoid. One important thing about poles, however, is the length of the sections. The longer the sections the harder they are to pack inside small spaces. Look for tents that use DAC poles or Easton poles for example you can be assured it will be a good quality tent and they used quality materials. There are plenty of other brands but these are renowned for high-quality poles. Repairs: It is easier to cut an Aluminium pole and use it again than trying to fix a Carbon pole.
* Structure: Most lightweight tents these days are "freestanding", meaning no stakes are required for setup. Non-freestanding tents often have fewer poles, so they're lighter. Hammering poles into the ground or rocky ground can be an issue and can be a big pain. A freestanding tent also helps if you're tired or lacking time, arriving at a campsite late … this happens more often than not. Just insert poles, throw in your gear, and ignore the slightly loose walls.
* Tent floor fabric: The floor must be waterproof material, which ensures that water does not enter the bottom inside. The coat that is ensuring the impermeability of the tent and the material itself will be damaged over time. The floor hydrostatic head of 4,000mm is a good start but 10,000mm is suggested for and used in higher-end tents as a water column. For floor fabrics like polyester, laminated polyethene or nylon with TPU coatings are recommended.
Polyethylene is used for cheap models. The difference between a tent with a floor of polyester and one of polyethylene or Nylon TPU is like the difference you feel when you dress with clothes of synthetic material or dress in a plastic foil. Nylon. A 40-denier Nylon ripstop floor with laminated thermoplastic polyurethane (TPU) coating of 10.000mm is a good option.
* Footprint & Groundsheets: Tent footprints are made for your particular tent model or floor shape. You place it beneath your tent to reduce wear a tear and possible ground moisture seepage. Cut a footprint from a sheet of clear painter's plastic or buy a cheap tarp from outdoor shops. It's cheaper, lighter, easily replaceable, and of course, guaranteed absolutely waterproof.
* Capacity/Size: Lightweight tents are made for 1-man, 2-man, and so on, but the real internal space varies. Most Chinese tents sold by Walmart or Trader Joe's are more suited to small Asian postures.
The average Western male will not really want to share a 2 man tent. So it's best to look at the area specification specified. Add that you want to put your gear inside the tent.
What is the best then? In general, unless you know you will be venturing solo AND lightweight a lot, we recommend looking at the
2-person tent

so you have more options or if you are two people get a

3-man tent.

* Mesh panels: This is a very important aspect for African or hot climates use. Tents intended for milder conditions typically make ample use of mesh. Some lightweight tents, in fact, offer all-mesh canopies—a nice place to spend a night under million stars. Mesh alleviates stuffiness inside a tent.
* Ventilation: Condensation is a huge problem in tents. If enough builds up, the moisture could pool into drops of water and will start dropping on you and your bedding. The antidote: Easy, get a tent with good ventilation.
* Weight: What is considered "lightweight tents?  What is considered heavy? The more living space, the bigger and
heavier the tent, also depending on the fabrics.  When comparing tents, look for high square meters and low weight. Don't automatically discount a tent due to above-average weight. Internal volume and floor space may be a bonus. As well, you may want less mesh for warmth, or more poles for strength, or a larger vestibule. Everything is a trade-off. Some of the higher-quality brand 3-man tents will weigh around 2.5kg to 3.5kg.
* What about height? Height is really secondary because motorcycle tents are always going to be low profile, you'll be sitting, crouching, or stooping. It is worthwhile to search for a tent with a high roof. It makes life a lot easier to live in
* Fabric: Lightweight tent floors and flies are made from, in increasing order of performance: coated polyester, coated nylon, and Cuben fiber. Cuben fiber is too expensive and we will rather leave that out. Nylon is generally stronger and more abrasion resistant than polyester. Both materials require a coating to become waterproof. A fabric's denier (D) is a rough indicator of its weight per square area. The lightest tent fabrics are 10D, most tent floors are made of 40-70D, and expedition duffel bags are made of 650D.
* Ripstop nylon: Woven with a doubled thread at regular intervals, it prevents rips from spreading and is often used in tent canopies. It is a touch lighter than taffeta nylon (a common, high-durability floor material) and gets used for floors in low-weight tents. The weight reduction of such lightweight fabrics is fantastic, but using such feathery fabrics requires users to take extra precautions to minimize abrasive surfaces.
* Polyurethane (PU) coated fabrics: PU is the coating of choice for all budget tents because it is the cheapest way to achieve a waterproof fabric with reasonable durability in cold and wet conditions. Unfortunately, the PU coatings found on less expensive tents are susceptible to chemical breakup, which eventually leaves the tent non-waterproof. The best mountaineering tents and some tarp inserts have PU formulations with polyester, which makes them highly resistant to hydrolysis.
* Silicone elastomer-coated nylons: are used on all high-quality backpacking and mountaineering tents. SilNylon is highly water repellant, elastic, and UV and temperature stable. SilNylon is considerably stronger, lighter, and more durable than PU-coated fabrics. It's also much more slippery than PU. Silicone is widely regarded as the best coating for nylon fabrics used for packing tents. Unfortunately, for the budget-conscious consumer, silicone is more expensive than PU.
* Fabric thickness: There are 2 units of textile measurement for the linear mass density of fibres:
Denier (D) = the mass in grams of 1 fibre of 9000 meters. 1 D = 1 gram per 9000 meters
Tex (T) = in SO, the mass in grams of 1 fiber of 1000 meters. T = 1 gram 1/1000 m

Decitex abbreviated dtex, which is the mass in grams per 10,000 meters. Tex is a unit of measure for the linear mass density of fibres and is defined as the mass in grams per 1000 meters. Tex is more likely to be used in Canada and Continental Europe, while denier remains more common in the United States and the United Kingdom. When a D or T factor is greater it means that fibre has a high density, that is denser. Being denser is more resistant over time.
For example 75D polyester with 10-20% is more resistant than 70D nylon and has a life span of 30% longer due to ultraviolet radiation. 150D polyester is with 50% more durable than 70D nylon and has a life span of 200% longer due to ultraviolet radiation.
* Pegs and Guylines: A guy point is a reinforced, patch-like area on the tent to which a guyline can be permanently attached. The guyline is then pulled taut and tied or looped to a stake. During rain, this keeps a wet rainfly from sagging onto the canopy. In wind, it can reduce a fly's proclivity to flap.
Keeping a rainfly taut and separate from a canopy aids ventilation and reduces condensation buildup. Try and use the best quality stakes possible, the low grades will bend even in soft soil.
* Pole Sleeves or Pole Clips Poles?:  These connect to canopies via clips, sleeves or a combination of the two. Pole sleeves help distribute fabric tension over a larger area and thus create less overall stress. Sleeves offer a stronger pitch, but, particularly during rain threading poles through them can be a pain in the arse. Pole clips are easy to attach and usually allow a larger gap between the rainfly and the tent body. This improves ventilation and minimizes condensation. Clips also weigh less.
* Seams and Seam Sealer: Nearly all top-brand backpacking tents today come with factory-taped seams and require no sealing of their tiny sewing holes. As a tent ages, seam tape may become frayed. If so, apply a seam sealer to plug any tiny fissures that appear along seams.
* Color: Why a really pimp daddy colour? One usually only needs a bright colour for an emergency and has to spend extended time inside your tent while rescuers are searching for you. Rainfly and canopies that use lighter, brighter colours tend to keep tent interiors brighter and cooler, something that can lift moods during extended tent stays. Traditionally, rainfly have featured earthy colours in order to remain unobtrusive and reduce the visual impact on the surrounding scenery. The lighter colors also keep the tent cooler inside.
* Livability: How much comfort we need and want varies highly based on our experience camping, how much time we plan to spend in our shelter, and what we believe to be an acceptable level of protection from the elements. Double-wall tents are more comfortable than shelters. For motorcycle use, it is always a good idea to have packing space inside the tent in addition to the people inside.
MSR has an excellent article explaining the quality, and different fabrics and characteristics of the fabrics here:
TENT FABRICS PART 1: FABRIC SPECS
* Quality Tents vs. Discount Tents:
Why buy a brand-name tent when bargain tents are available at chain stores?
Durability:

Tents designed by quality-conscious brands use better materials aluminium instead of fibreglass poles, for instance, and are built to withstand demanding use. But you need to consider the cost.

Design:

Bargain tents sometimes use coated fabric not just on the floor but high up the walls, drastically reducing breathability.

Interior space:

Efforts to boost wall verticality are rarely seen in bargain tents. This is where you need to consider the cost.
Examples of tents most suited for motorcycle travel, long-term or short overland adventure expeditions:
Tents with room to park a motorcycle.
Just a thought on the type of tents where you can park your motorcycle in a separate part.
-They tend to weigh the wrong side of 5kg. It does not sound like much but it is double a normal tent. 
-Those tents pack the size of a crate of beer. Which is also double the size of a normal tent.
-If you need a tent with space, simply buy a normal bigger size tent which will still be less weight and size than those sold as bike tents.

But security? If you need security for your bike you a better off not camping at the place. The tent does not offer security. As for normal security and being obscure we have used a normal 4mx5m tarp with carabiners to cover the bikes in parking areas or just make them less visible. You can also use a dedicated bike cover. All of which cost less than the tent and have more than one use.
But a sandstorm? Those tents are not going to stand in a sandstorm, we saw tents blown to pieces in Patagonia and Sudan. Upright tents that are only designed to shelter a motorcycle are not made for severe use in extreme weather conditions.
But I can work in a tent in the rain? You can also do that by setting the tarp as a roof over the bike in the rain or to stay out of the sun.

Here are a few reasons to rather carry a cargo tarpaulin on motorcycle adventure travels rather than a block of apartments which looks like a tent:
Some AdvMoto-Travel tent examples:
These are just samples of tents that are well-suited for motorcycle travel. Obviously, the needs of a couple vs a solo traveller, vs a person needing an entire house are different.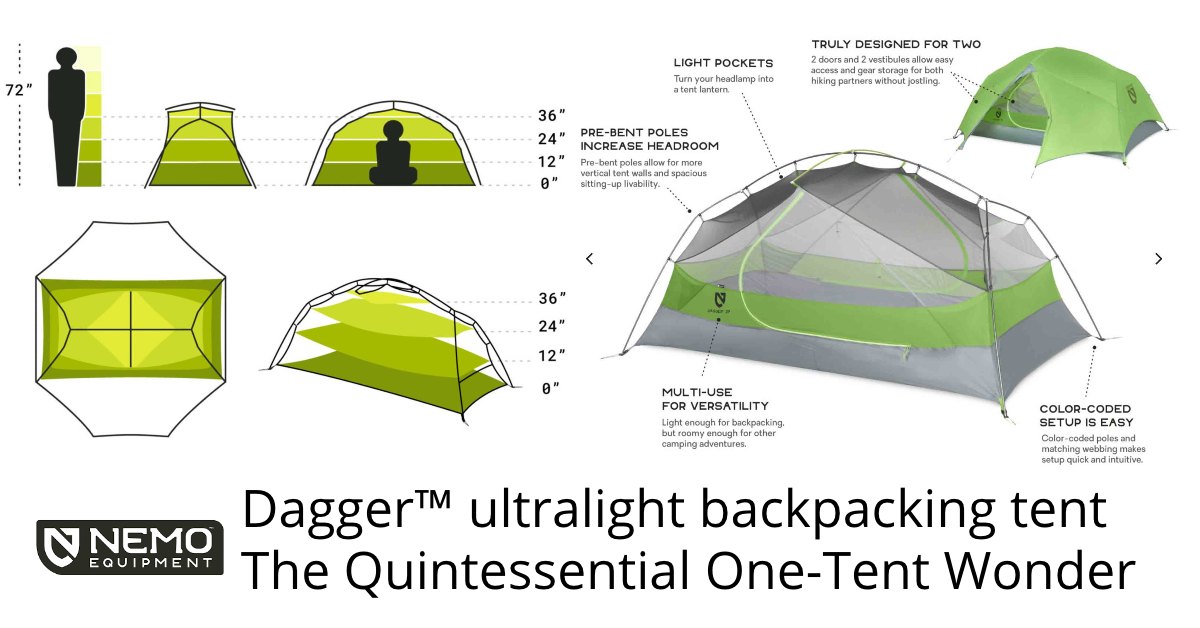 Article updated: April 2020