Why you must backup your photos.
Coming home from a trip empty-handed is shit to say the least. The last thing you want to have happen is that you lose all the irreplaceable photos you've just taken. There is just no way that you can recreate a trip and the moments that made it special. There are some basic precautions you can take to help make sure that your images won't go awol. One of those is backing up regularly to a portable hard drive while you're on the road, not just waiting until you get home.
The biggest risk of digital is your images can disappear as quickly as you took them. These days, the data is pretty much there or it isn't nothing in between–your data is either safe or gone.
Distribution is the name of the game.
The cool thing about digital today is that the data can be copied and pasted infinitely. Multiple copies on different media is the best policy to protect your images and memories. The bare minimum requirement is having two copies of your images, but better yet is three or four copies. And those copies should be on different media and packed in different bags. It's not much good having four copies if they're all in one bag and the bag get stolen.
Backup, Backup, for Pete's sake Backup!
We now back up our photos to a solid state hard drive and we have a Transcend Storejet travel hard drive. If there are enough space on the Apple we also copy the image to the hard drive. We have yet to get to a hotel or a backpackers that would allow uploading 20gig to your Smugmug account. So that is not really an option. Another option is to burn CD's or DVDs if the laptop have a CD drive. The Sanho Hyperdrive is a very helpful and viable option.
Digital Memory Cards
If you have a new DSLR that is able to write to 2 cards it's a good start. Solid state memory are generally very stable They're not as fragile and they can stand up pretty well to temperature fluctuations and vibrations.
The problem with just relying on memory cards is that they are still quite expensive to be used as backup and storage. They are much less cost-effective option as a storage option.
Tips: Never fill up the card to its max. Always leave some space. Then also when you format the card do it in the camera and not on a laptop.
Portable Hard Drives
Choosing an external hard drive for overlanding:
Compact: Must be able to hide away on a bike and not take up loads of space. The drive must fit in small, medium waterproof dry bags. It's not for swimming but they're excellent for when you have accidental spills or leaking bottles or being caught in a sudden thunderstorm from killing the damn drive.
Reliable. An SSD drive is reliable, faster, and is able to take the rigorous demands of travel. However they remain expensive.
BUS – powered. Must be standard, not another damn plug or adaptor to carry. Powered by BUS means that it gets its power via the USB or Firewire cable –it gets its power from the laptop.
Cost Efficient. Opt for two quality cost efficient hard drives than one stupid expensive drive, again have two backups in different places and not one, technology is a constantly changing and the SSD drives cost will come down.
Hard drive options for overland travel and expeditions:
I am not an expert on these devices and as such it is worth while to investigate the various options on the market. We would happily add information for drives that you have tried and tested as we have no relationships with these companies. We add what we have used and tried.
One plus one is greater than two. The StoreJet 25M3 combines the shock-resistant qualities of Transcend's award-winning rugged StoreJet M series with the SuperSpeed 5Gb/s interface bandwidth of USB 3.0, allowing users to enjoy ultra-fast file transfers and the highest level of anti-shock protection.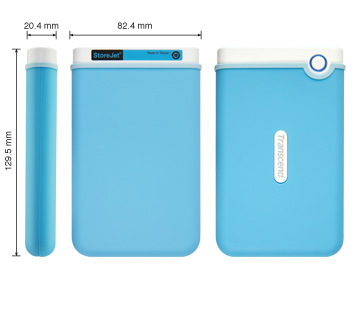 Key Features:
Military-grade shock resistance*
SuperSpeed USB 3.0 compliant and backwards compatible with USB 2.0*
Advanced 3-stage shock protection system
Durable anti-shock rubber outer case
Advanced internal hard drive suspension system
Quick Reconnect Button – re-enable safely removed USB hard drive without unplug and reinsert
One Touch Auto-Backup button*
256-bit AES file & folder encryption**
Exclusive Transcend Elite data management software
*Based on U.S. military drop-test standards MIL-STD-810F. Transcend is not responsible for recovering any data lost due to any improper usage.
**Transcend Elite software is required to use this feature.