Say cheese!
One of the most important piece of kit on any expedition. But which camera for motorcycle travel?
Many of the hardcore professional photographers will try
and convince you to take a DSLR camera with lenses to shoot in all circumstances. Obviously it is good advice, except that on a bike space and weight is very limited. One of my good friends who is also a superhero in photography has done trips to South America with only a Panasonic waterproof point and shoot. And his photos are works of art!
We are at best on the lower part of the amateurish scale when it comes to the classification as photographers. And as such will not try and give our opinion on cameras or the brands. This page is about our experience doing long term, long distance travels and the camera equipment that we have used. This might help when choosing your camera equipment.
As with bikes there are certain 'horses for courses'. The cameras used on long trips, weekend trips, off road or just asphalt trips may differ. Each trip might dictate the use of a different type of camera.
What we are looking for is a compact camera with the capabilities of a top notch DSLR and the ability to carry one lense. Possible? We wish, but not likely. But there are options.
The challenges with travelling on a motorcycle and trying to capture that one National Geographic photograph:
Very limited packing space for photographic equipment

Leaving expensive camera equipment on the motorcycle – Border posts as example

Charging batteries on the bike

Being at the right place at the wrong time for a photograph – The Egypt Giza pyramids at midday as example.

Vibrations and the elements can kill a camera or damage lenses.

Not having quick access to the camera

Trying to take pictures while in midday heat

Gloves to fiddle with
Leaving the DSLR and crossover cameras aside, we found the following groups of cameras as good choices for travellers:
Here's why you need a waterproof, mud-proof, dust-proof, snow-proof, tough camera — Capture your epic excursions in far away wild, muddy, watery places. You do this with a waterproof camera, plain and simple. All of these underwater-ready, shockproof and dust-proof point-and-shoot digital cameras are fantastic for overland and adventure motorcycle travel cameras.
Of course, they will not take photos as well as a full-size DSLR, and they can't call your mom like a smartphone. But they will give you the confidence to ride in the rain without fear of damage or take that nice muddy off road track through the Wild Coast and snap the photos of your life.
[full_width]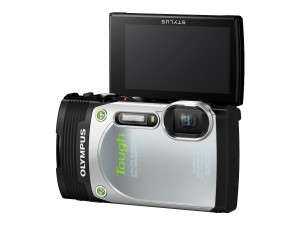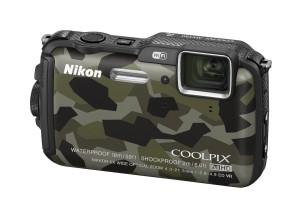 [/full_width]
Here is why you need to take a compact point and shoot cameras – The next level up and as a part of the cameras to take with on a trip is the high end compact point and shoot cameras. A good reason to go for one of these type is that they also shoot in RAW which is great for processing afterwards.
The photo quality is excellent and normally boost stunning features not on offer in entry level models. You will get that one in a lifetime shot that's good enough for National Geographic or want to make a wallpaper from it, except you used your entry level compact. These top of the range compacts pack a huge punch. Our Nikon P7700 is getting long in the tooth but it did last 4 years of abuse and still works great.
[full_width]
[/full_width]
The main advantage of a mirrorless system resides in its reduced size and weight. A big reason why we decided on one of them. It was a question of packing lighter and more compact, being more comfortable as an absolute amateur photographer and being more discreet. We found that mirrorless cameras better represent our quest for minimalist uncluttered travel.
The big advantage of these cameras over the top line compacts are that they have interchangeable lense options.
Mirrorless cameras are becoming more and more popular these days, the most important piece of advice we can give you is this: Do not allow yourself to be influenced by a trend. Look at it, think about it and ask yourself this question: Do I really need it and will it really be of benefit on a trip?
[full_width]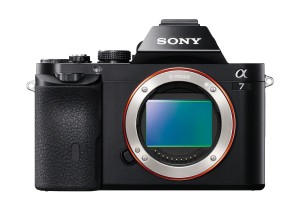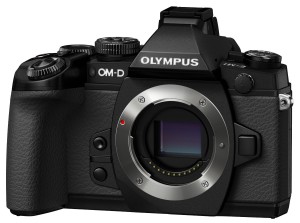 [/full_width]
Sensors are also a very important part of a camera. It is important to understand how they work and why bigger is better, here is a good tutorial to read. Choosing a specific camera model or brand over another is a personal choice and should not be the result of peer pressure nor due to reading enthusiast' articles.
The above examples are models currently available, that we know about. Do your homework before deciding which type of camera will suit your needs on an extended expedition.
The size between a DSLR and Mirrorless camera. It is massive, if you have to haul lenses and battery chargers around. And for photo quality the mirrorless are on par.