Get to Cuba before the USA does!
Not only did we think this but we heard it from quite a few tourists we met in Havana on asking why they decided to come to Cuba. Then there is the big attraction … Cuba! The island that was almost in total isolation from the rest of the world for decades. The old cars, the 16th century Spanish styled buildings and of course, the salsa!

We were curious to see what a Communist Country looks like, how the people live and how different it can be from what we were used to. First we decided to explore Cuba without our motorcycles as it would have cost a small fortune to ship them over.  So, when we started talking about the length of our stay and what areas to visit, we decided to explore as much of Havana as possible.
This surely should, as the capital, hold not only a lot of the 'old' but also give us an insight into the 'new' cultures and changes, seeing that public internet hotspots were opened in 2015 for the first time.  We were not disappointed.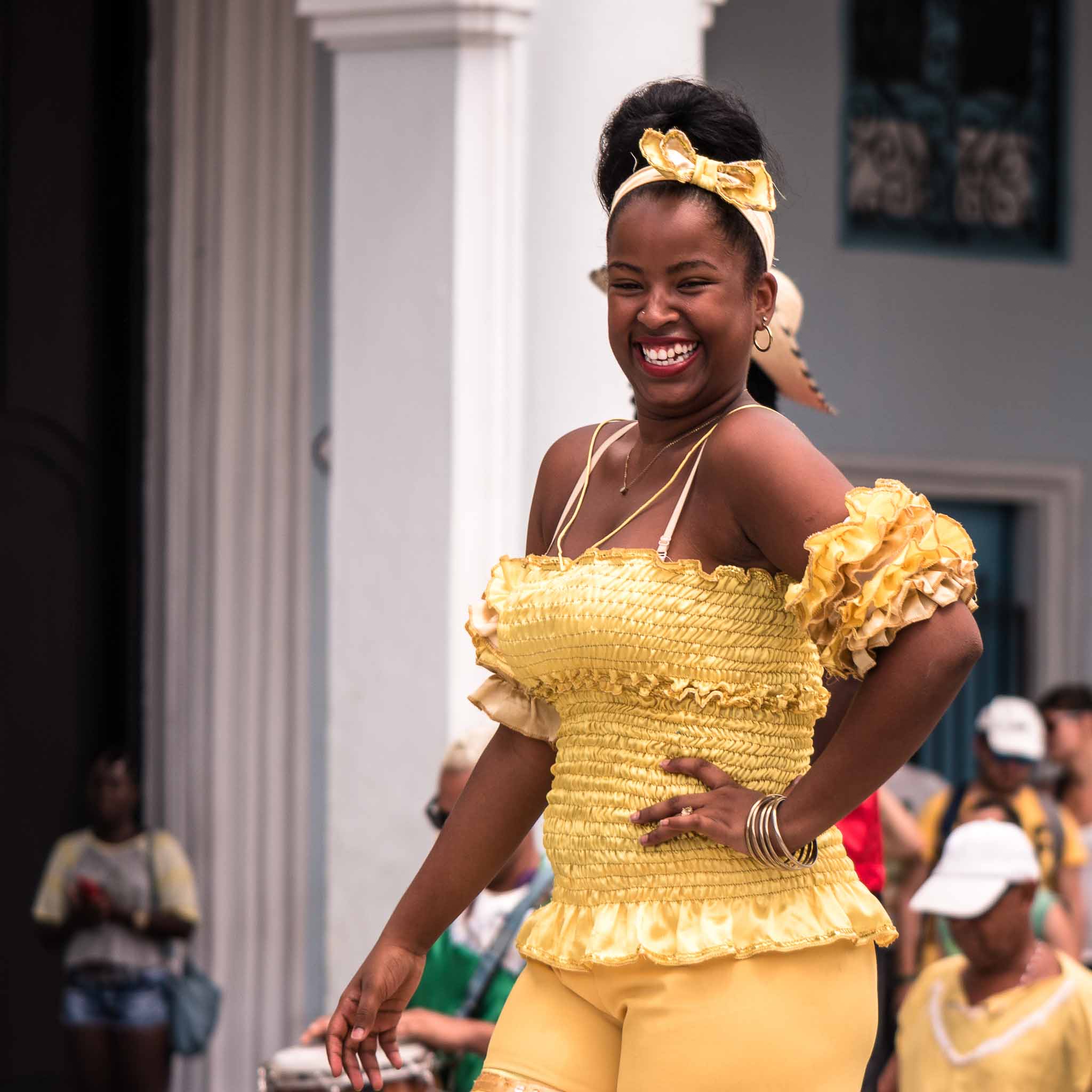 The airport is organised but slow, you go through passport control and then have to pass through scanned security once again before you can collect your bags.  We arranged a taxi through our reservation company but in hindsight, this was not necessary.
We arrived late July and the air was thick, humid and a rainstorm imminent.  We soon learned that the Caribbean weather pattern is tropical and generally found the late afternoon rainstorms a beautiful blessing to break the heat.
The first thing about Havana is whatever you pictured or Googled, Pinterest'ed, have seen in paid travel blogs and adverts is not what you will find. The fly-in-hop-around tourists seem to just blog about the nice finds, never the true flavour.
The expensive hotels are well maintained, but on average the cheaper accommodation known as 'casa particulars' are less pretty from outside and not too well serviced. General upkeep and maintenance are expensive and not very well defined responsibility between officials, owners and renters.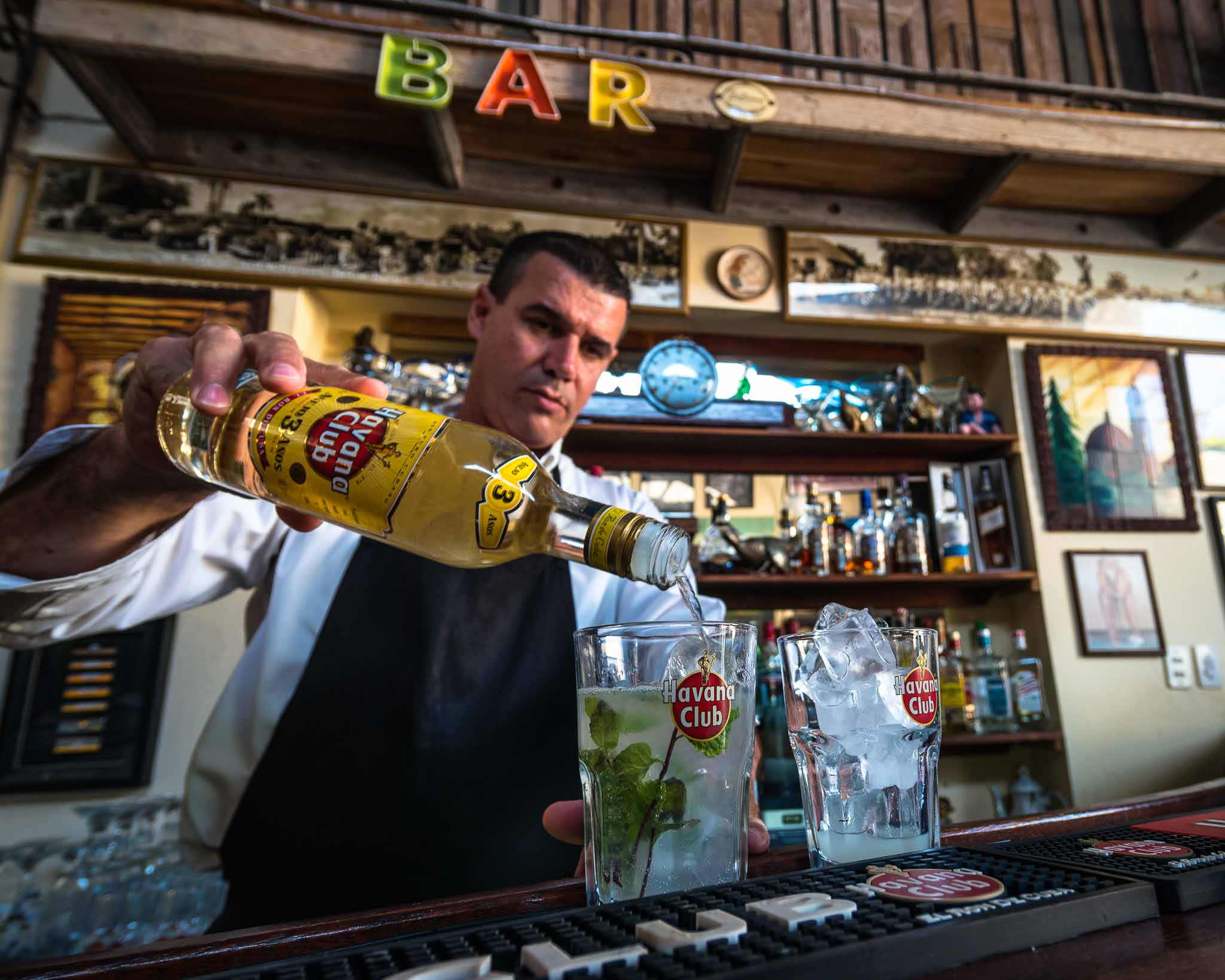 La Bodeguita Del Medio. The watering hole of Ernest Hemingway.
" In 1942, Angel Martínez bought out the small Bodega La Complaciente in Empedrado Street, in the old Havana district. He renamed the place Casa Martínez. Angel Martínez sold typical Cuban products and, from time to time, served dinner to the regulars. But mainly, the people who were found at the Casa Martínez, were there to have a drink with their friends, and savor a brand new cocktail called Mojito, made with rum, mint, sugar, lemon and club soda. In 1949, the cook Silvia Torres aka "la china" prepared the food. Very quickly, the Casa Martínez became the centre of Havana's cultural effervescence.
Attracted by the bohemian charm of the place, writers, choreographers, musicians or journalists met there in a convivial ambiance. Encouraged by a need for restaurants in the Old Havana at the end of the 1950s, the place started to serve food to everyone. On April 26, 1950, the name Bodeguita del Mediowas officially adopted.
Name's origin Among the first clients was Felito Ayon, a charismatic editor, who rubbed shoulders with the avant-garde of Havana, and put Casa Martínez on the map amongst his acquaintances. It is the way Felito Ayon used to indicate the location of the Bodeguita to his friends, that made popular the expression Bodeguita del Medio, that was to become its official name in 1950."
Wiki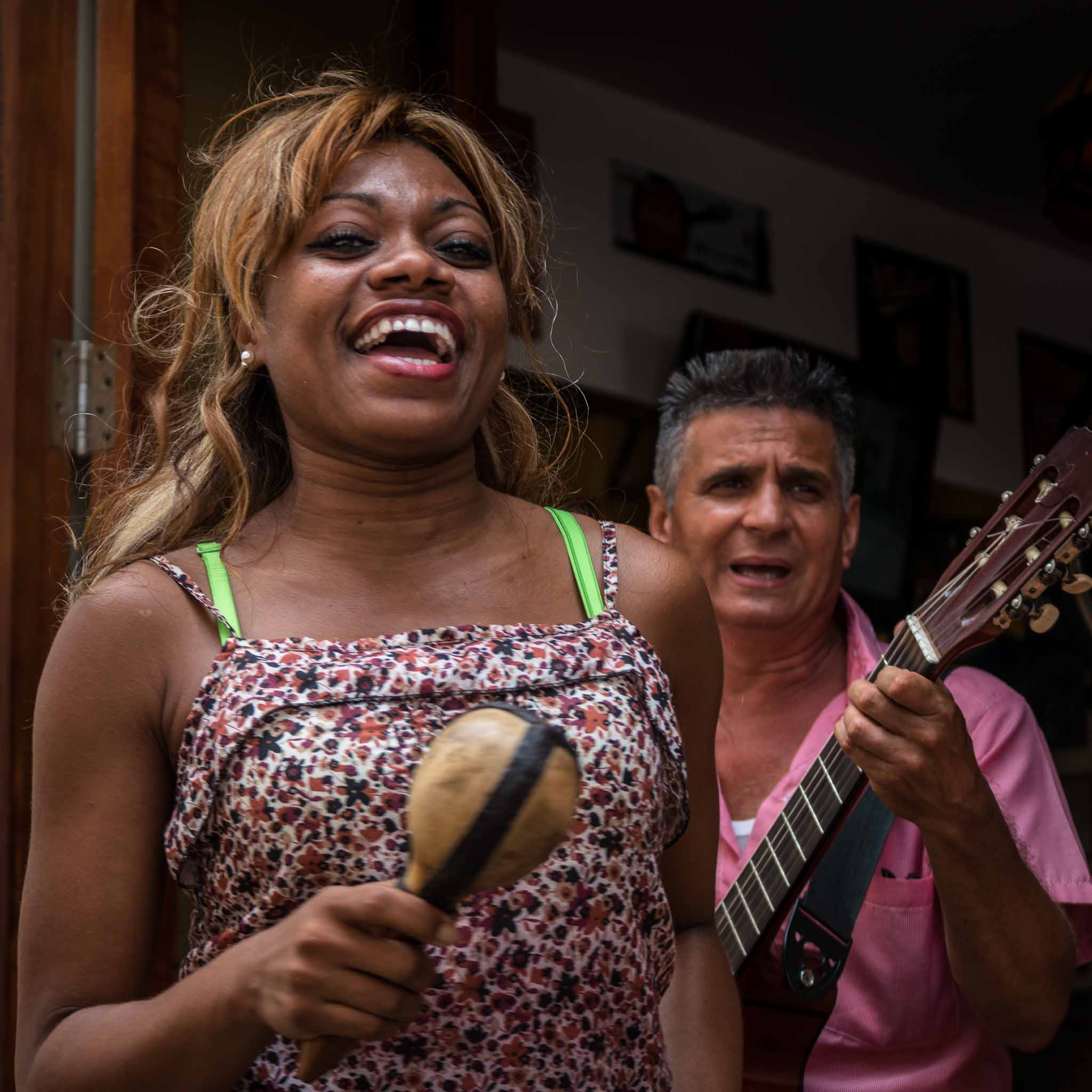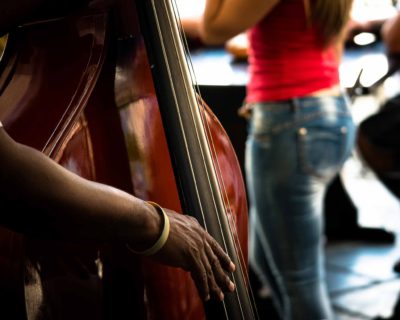 A 'casa particular' is a privately owned property which you rent directly from the owners.  In most cases you will deal through an online agency which represents them, either you or the owner will pay a commission for the service.  There is one problem … most owners do not have access to internet yet and rely on the agency not to misrepresent them, but they do and tourists get angry.
After you accept that there is nothing you can do and make peace with this, you will get your first real local taste of Cuba … our hosts were great, the place was clean and our neighbours, a Cuban couple, very jovial, eager to share their taste in Cuban music and cigars!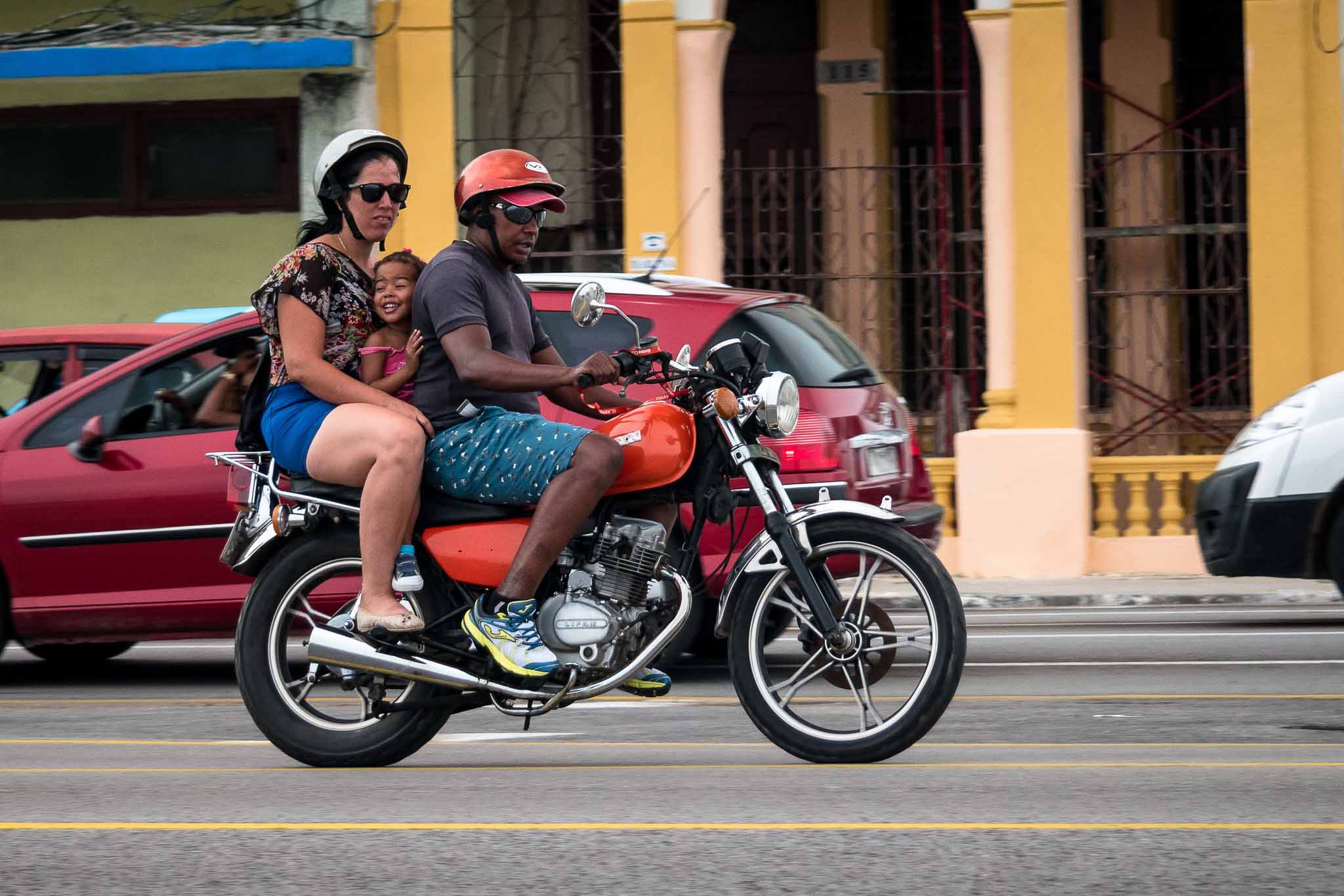 Now we read somewhere that when in Cuba, 'you will get scammed, overcharged, under changed and stand in ques'.  It was all true.  We quickly understood the workings and just changed our 'game' and had a great time!
Havana can keep you busy for days, especially if you start interacting with the true Cubans, not the ones focused on tourists.  It is when you talk to these folks that you understand how deprived they were of general knowledge on the rest of world and other societies.   You get almost nostalgic about freedom of speech and all that stuff …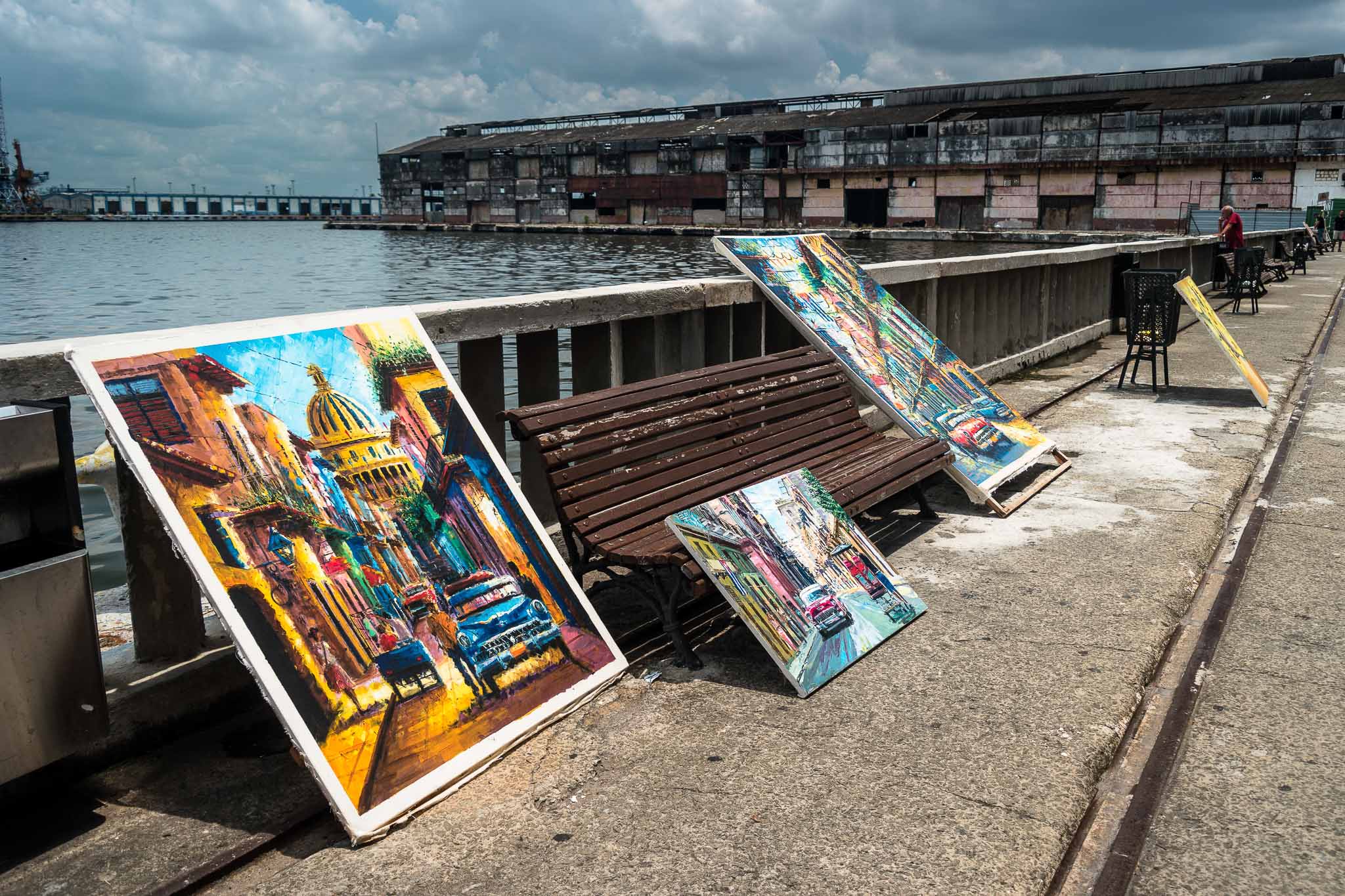 Talk to the many performers, they are talented, can speak a bit of English if you are Spanish-challenged like us and are a source of great information.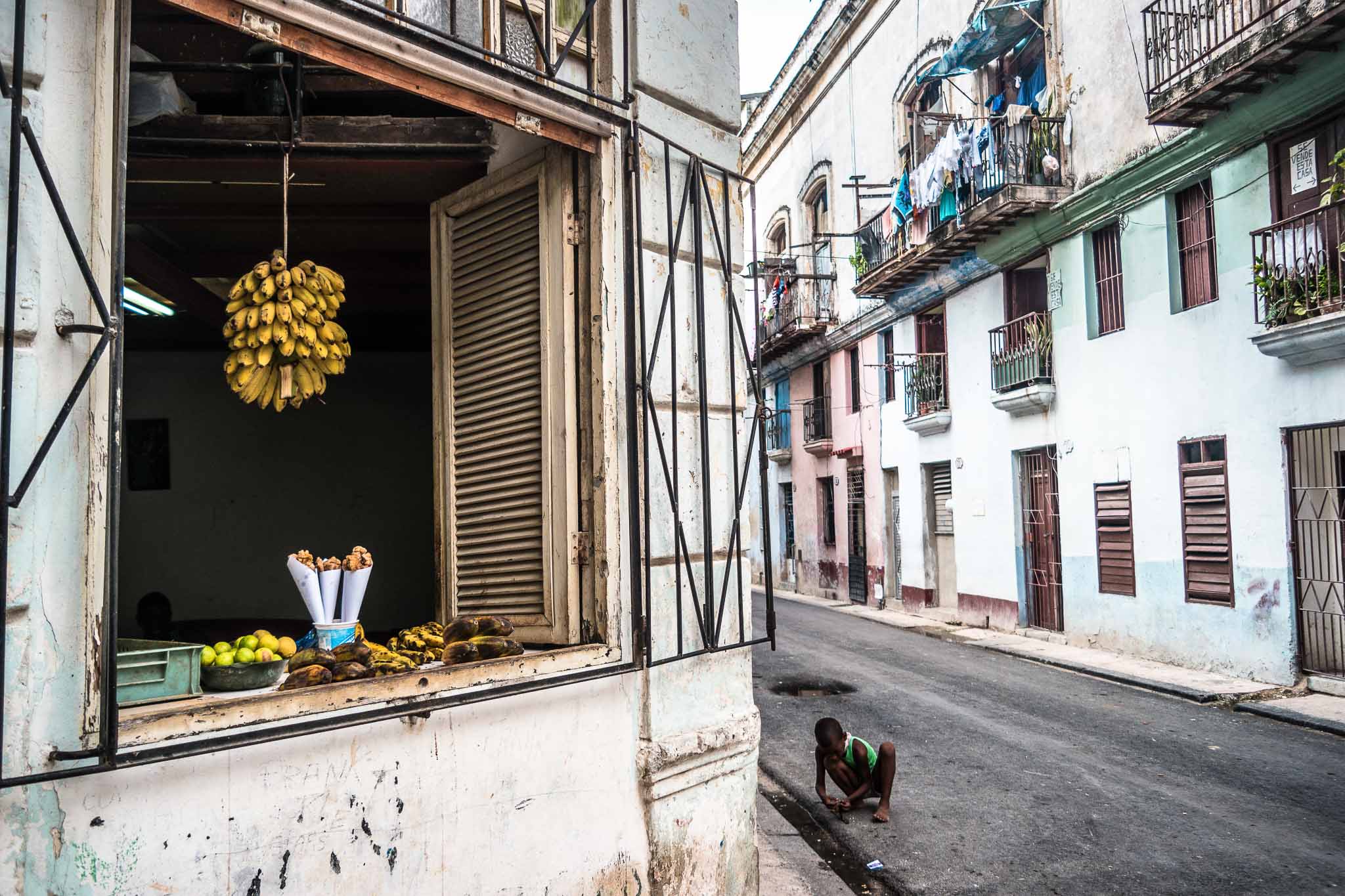 We explored the many small streets that lead to uncountable little finds.  Che Guevara' face pops up everywhere together with some street art.  We hung around the esplanade which stretches for about 8 km along the coast, known as The Malecón (officially Avenida de Maceo) for sunsets, people watching and photographing people and cars.  It is safe to walk around and there are willing cabs and people-carrying-pumpkin-look-alike buggies everywhere.
You might encounter a rum infused Cuban now and again but most of them are friendly to the bone. We walked around in the alleys, parks and plazas and found friendly matches of Dominoes, chess, soccer and even some dancing. We saw happy, iPad-free-faced, free-range children and a general relaxed society, maybe the one big benefit to reduced news feeds?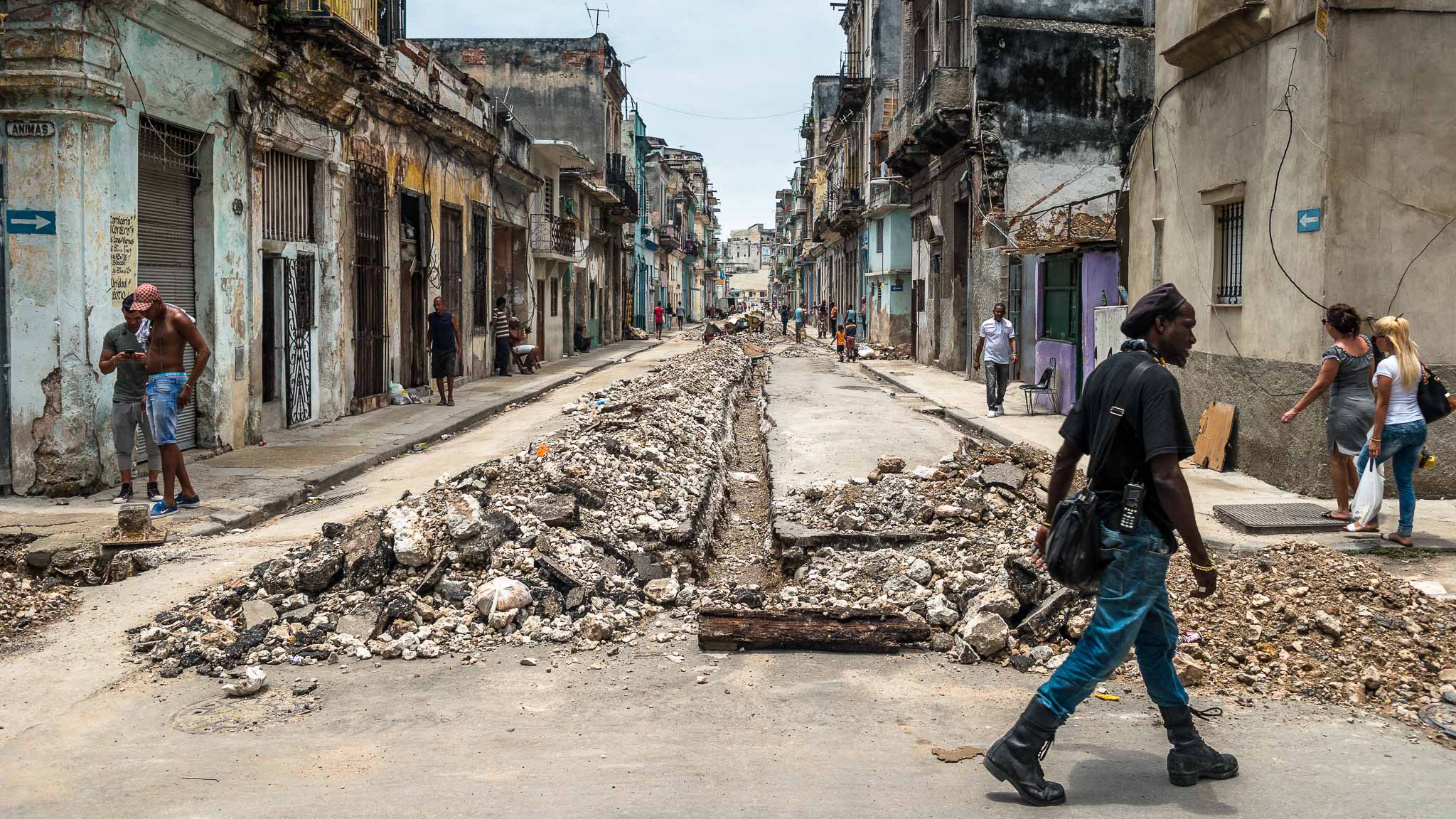 Talking about rum … it is Havana!  It is the birthplace of Havana Rum!  You can buy a bottle cheaply at the local grocer or enjoy one on many cocktails available at the numerous restaurants and, most of the measurements are generous!
There are thousands of photo opportunities.  Some locals will get a bit agitated with the happy snapping tourists, some will demand a CUC or two but most join in the fun without expecting something in return.
We found great little eateries everywhere – some with true Cuban cuisine others with international infused 'Cuban' flavours.  Do try the local 'ropa vieja' literally meaning, old clothes!  It is a filling beef and vegetable type stew and its delicious.
Havana gives many options when it comes to your taste buds.  You can eat like a king in some of the great restaurants or just sample the local 'fast foods'.
The coffee in Havana is full of aromas and you will find a few good coffee spots too.
Cuba tests your calculus brain with the two currencies they run.  Tourist trade with CUC (Cuban Peso) and the local' CUP (Convertible Cuban Peso) is mostly for the residents.  The CUC trades for about 1.12 CUC for a EUR.
The poor American' dollar is penalized with an additional, cool 10%, so leave the dollars at home.  Now, if you want to live cheaper in Havana, like we had to, you must trade some CUC to CUP to use at some of the local trading shops. You will get about 24 CUP for one CUC … quite a difference and herewith lies the problem … A bicycle taxi will quote you in CUC but actually expects CUP when it comes to payment.  The inattentive tourist gets change for CUC in CUP.
A pizza slice at the small local shop is about 15CUP at the touristy sit down you will pay about 2CUC (48CUP) … Big difference.  Trading of money happens at one of many Cadeca's or Banks.  We heard of a few tourist whose bank cards where 'swallowed' by the ATM … so be safe and bring cash.  Oh yes, double-check your money and be prepared for those ques if you hit it in peak times.
Shopping is not big in Havana, do not expect a huge varieties and choice.  Except for the vast Almacenes San José Artisans' market that consist of repetitive yet gorgeous art. Make sure you have your bargaining hat on because whether you like it or not you will be bargaining!  Being 'budget travellers' we opt to get most meals as cheap as possible reserving our extra cash to taste all the beer, rum and coffee we could master.
The supermarkets/foodstores in Havana are definitely unusual.  You might find what you looking for but only in one brand.  You need some underarm spray? You will have to settle for one of the maybe three sweet musky roll-ons.  Looking for milk … your choice is one brand of powder milk or maybe if you lucky the boxed variety.  You get the idea I am sure …
Fresh bread and cakes at the pastelerias are worth a try – again the variety is limited and to our taste luckily, without overly sweet toppings and fillings.  We often ended up with a loaf-like sweet baked cake for only 10CUP (40 USD cents!).  A sandwich bun costs about 10CUP for 8.  A cheap meal.
Every day in Havana is National Cigar Day – no seriously – as you walk in the streets you will get numerous offers in the line of 'just today the factory workers may offer to the public …' or 'you are lucky today is National Cigar Day…'. Cigar sellers are everywhere but do be aware of the 'illegal', the 'knock-offs' and 'I-am-doing-you-a-favour' type.  We found the best and cheapest cigars at the kiosk at the San José market.

We stayed in a casa particular close to the Old Havana area.  It was more touristy but cleaner than the more residential areas. Unfortunately, Havana's drain system cannot keep up with the growing population and inevitably, there is a thick warm repugnant smell hanging around. We found some upgrading in was happening but these seemed slow in progress …
Our favourite afternoon spot was in the old plaza, 'Plaza Vieja'.  There seemed to be activity all day long, from a personal serenade to a street parade.  We especially loved hanging out at the La Vitrola, a Cuban Restaurant with great espresso, or the La Factoria Brewery for the cheapest craft beer in Havana.
We picked up that customer service in Havana is not big.  We debated if it might be a repercussion of Communism, not needing to outperform anybody … or just a neglected culture.  We are generalising of course, but it was rather pertinent.
It will be interesting to see how this will change going forward with the internet and social media phenomenon.  The Communist society meeting socialism and capitalism inevitably brought over by tourism.
Across from Old Havana on the other side of the bay the government erected a Christ Statue "Cristo de la Habana" which is 51 meters above sea level.  We took the local way of transport and used the ferry to get across for a mere 1CUP instead of the hefty 20-50CUC taxi fare.  The views are spectacular and you get a better idea of the lay of the land.  Once again, Che Guevara's role in the revolution is shown in the little house, now a museum, where he used to do some work.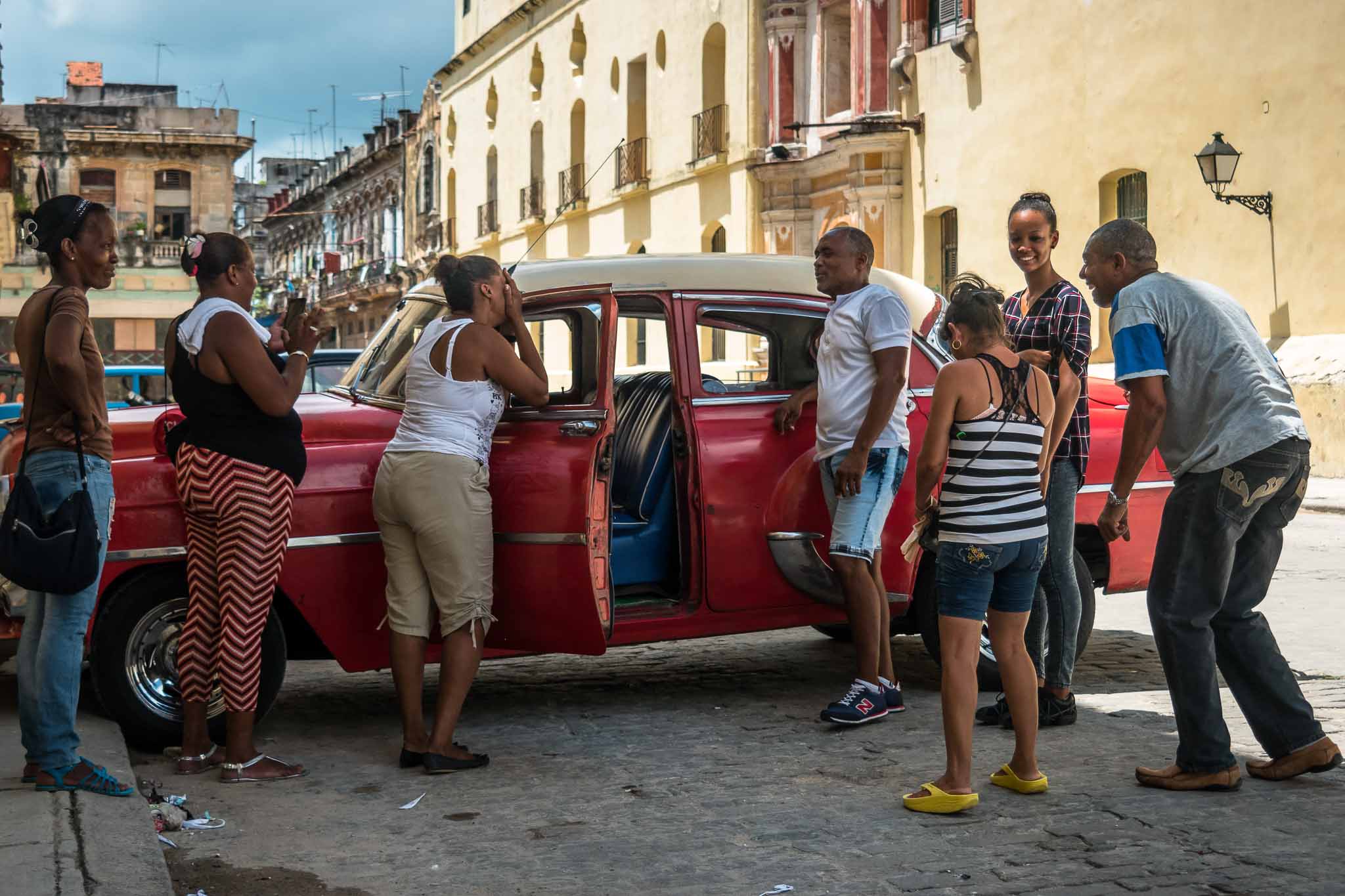 It is a simple display but costly at 6CUC. Every night at around 8pm at the Castillo de San Carlos de la Cabana (the castle fort) next door, there is a canon display and the sound can be heard barrelling over the water.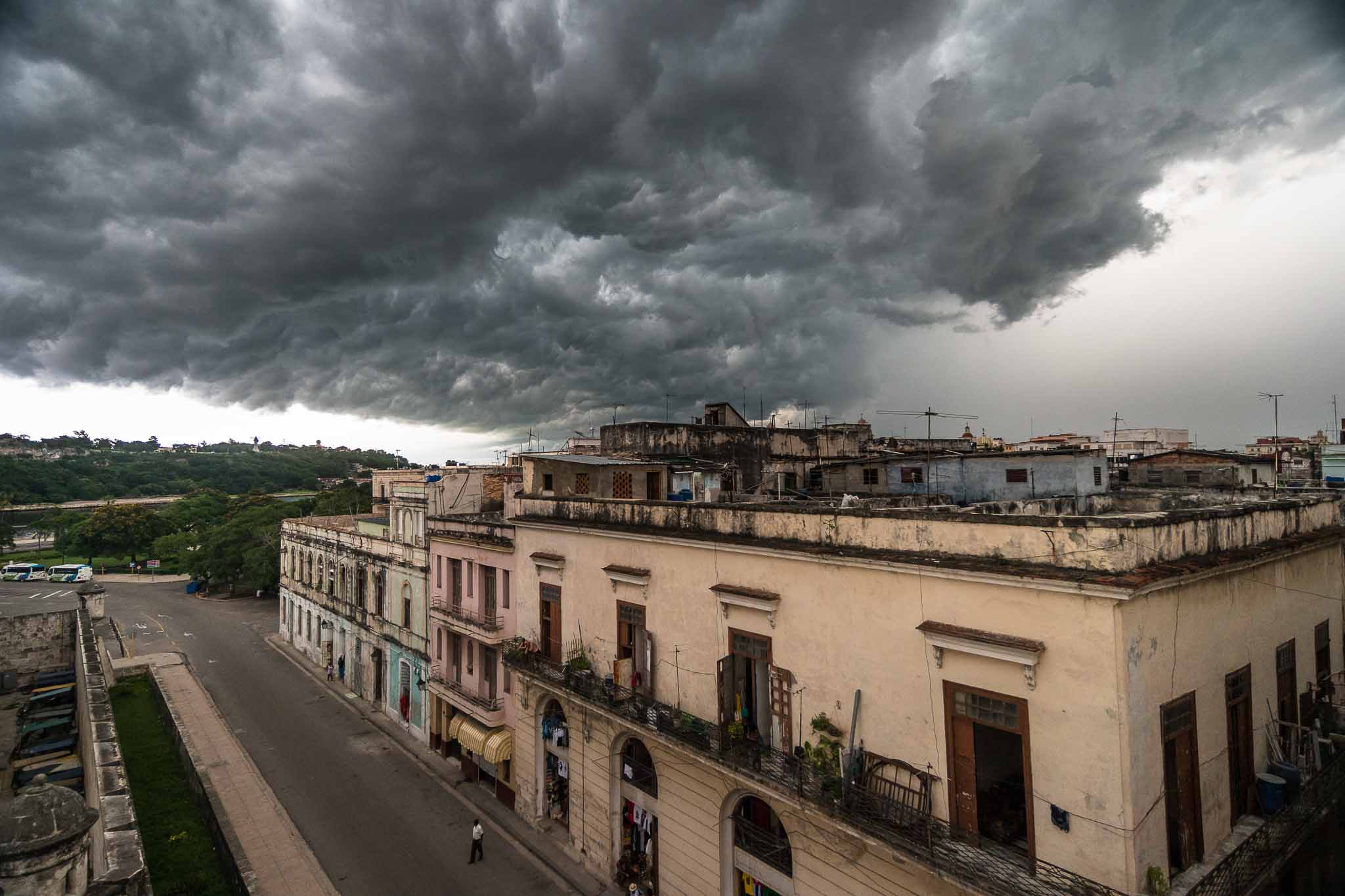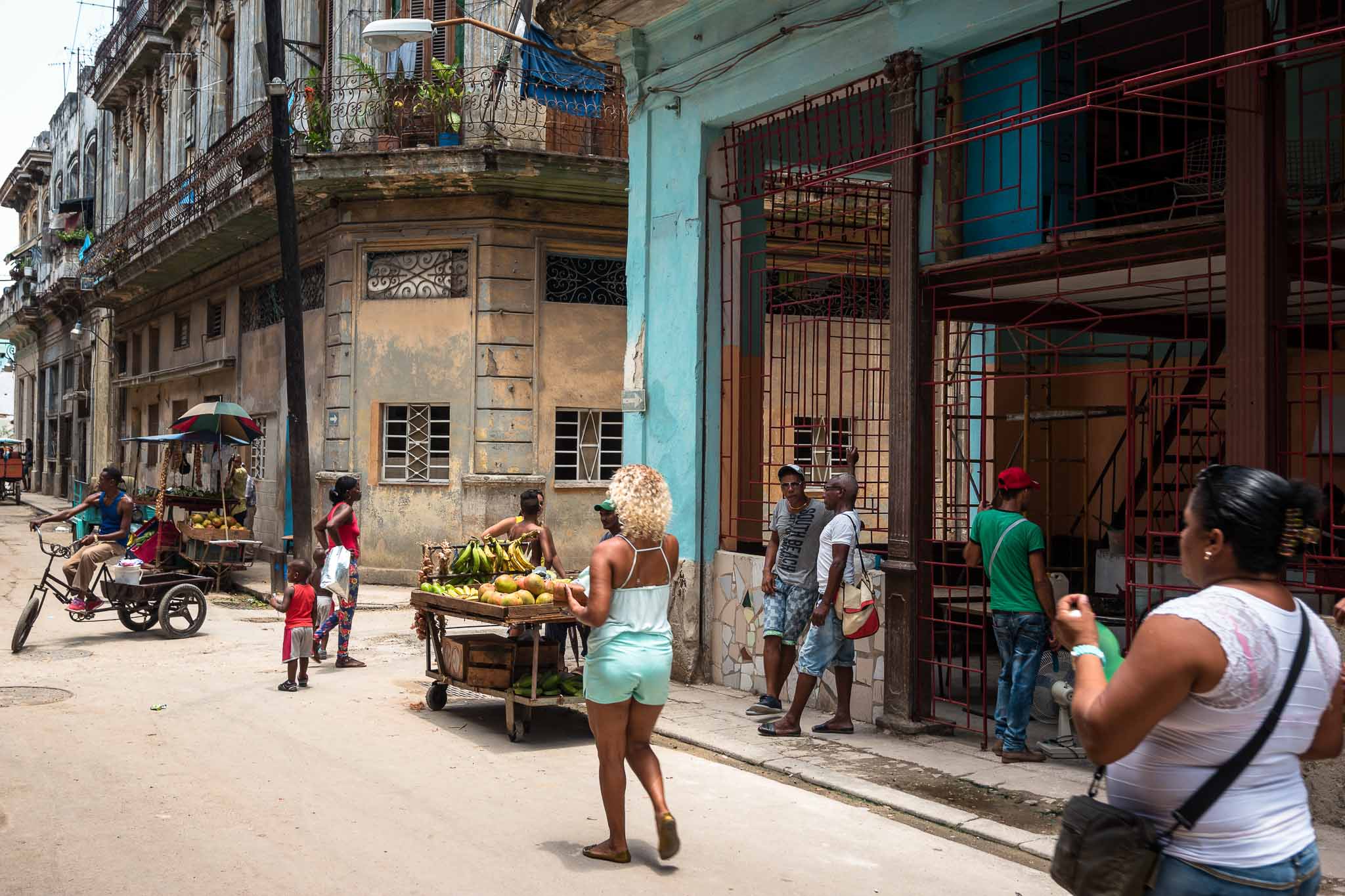 Che will probably remain a hero to the Cubans no matter what we think, but despite the history, there is change happening in Cuba.  There are building cranes on the horizon and an excitement in the air.  Old meets new, rum meets whisky and the USA is on their doorstep.
It was an interesting time and we will now appreciate the next rum and cigar session more!